And we are announcing it now – one of the most loved must-haves this fall will be the Bomber Jacket. This shell-like tough jacket is the only silhouette that can offer the girly cuteness in satin and sheen. The essence is that this lightweight outfit is the one you can throw on anytime during that middle weather and here we show you how.
Read below and find out the wonderful ideas about incorporating the bomber jacket for this fall and give a look to the H&M must-have pieces. Find out the layering ideas for every day of the fall, whether dressing for work or office or getting ready for another weekend hangout.
1. For a Weekend Holiday your Besties
Pack up for the most enjoyable weekend in the most favorite season. Whether you are looking for some adventure or some music-filled festival, an elevated twist to the classic tee and your favorite pair of jeans would prove to be the easiest picks. Add a pink bomber for a feminine touch to your sporty look created by sneakers and baseball cap.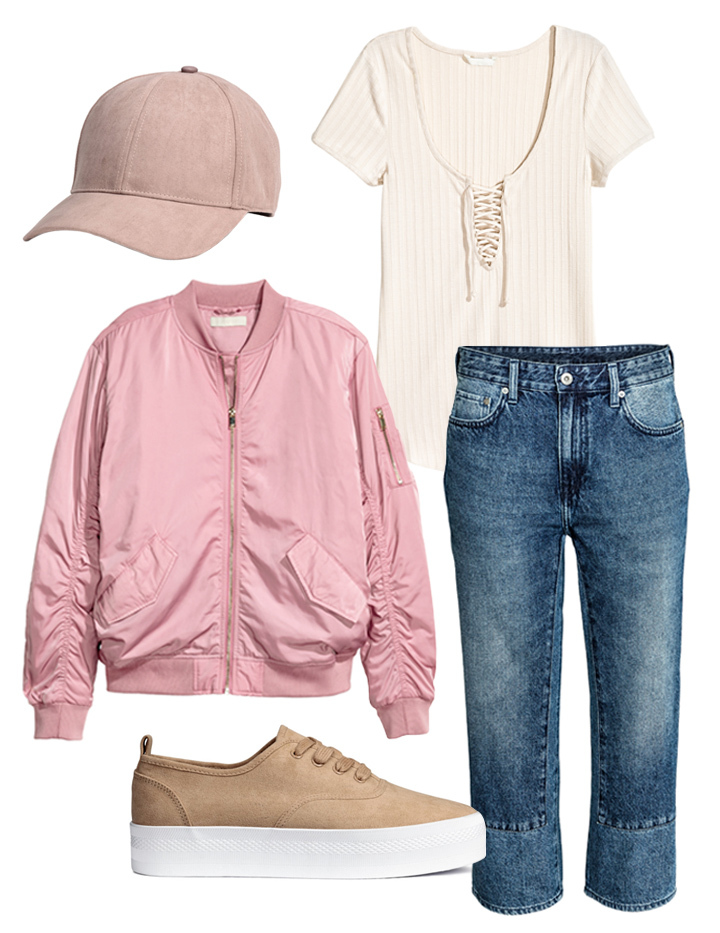 H&M Pilot Jacket is a lightly padded zippered jacket with front pockets, sleeve pocket, ribbed neckline, cuffs and hem.
Short top with lacing is made from viscose jersey and features a low-cut neckline with lace detail.
Regular ankle jean is one of the styles that complete this look. Its comfortable fit and cotton construction make it perfect for this fall style.
Platform sneakers in beige compliment any modern fall look to the perfection.
H&M cap is an imitation suede accessory without fastening.
2. For the Busy Office Day
Color trends change but black is forever constant. Undoubtedly, this dark hue is a perfect professional setting. Pair a simple tank with a pleated midi skirt for a statement look to attend a meeting and add a stylish tote and heeled boot to complete the look. And a black bomber over your shoulders will give you the bossy look you desire.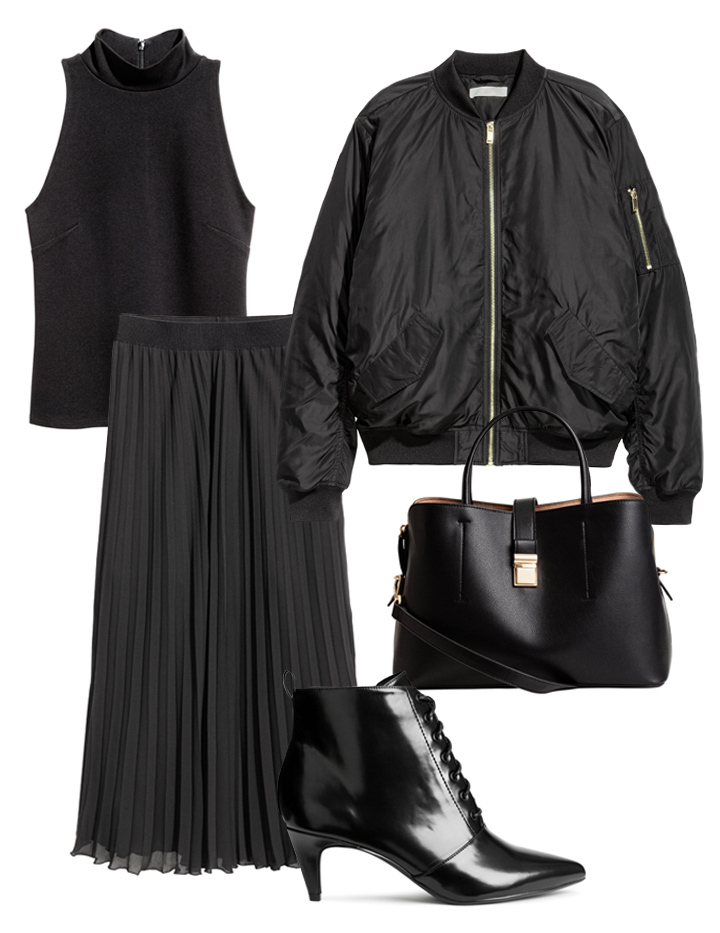 H&M Pilot Jacket is lightly padded and feature zippered front, sleeve pocket and front pockets.
Turtleneck top made from thick jersey has a concealed rear zip fastening and narrow cut top.
H&M Pleated Skirt in black is made from creped chiffon and features elasticized waist and calf-length with overlocked hem.
Laced Ankle boots with pointed toe and kitten heels are perfect for any professional look. It features lacing at front and loop at the back.
Black handbag has two handles and a detachable shoulder strap. A sophisticated accessory for the dressy look!
3. For a Late Night Date
Fall is a time to combine midi with a jacket layer for a perfect date. You can try a jersey tee with a midi and pair the look with booties and a silk scarf to compliment the jacket.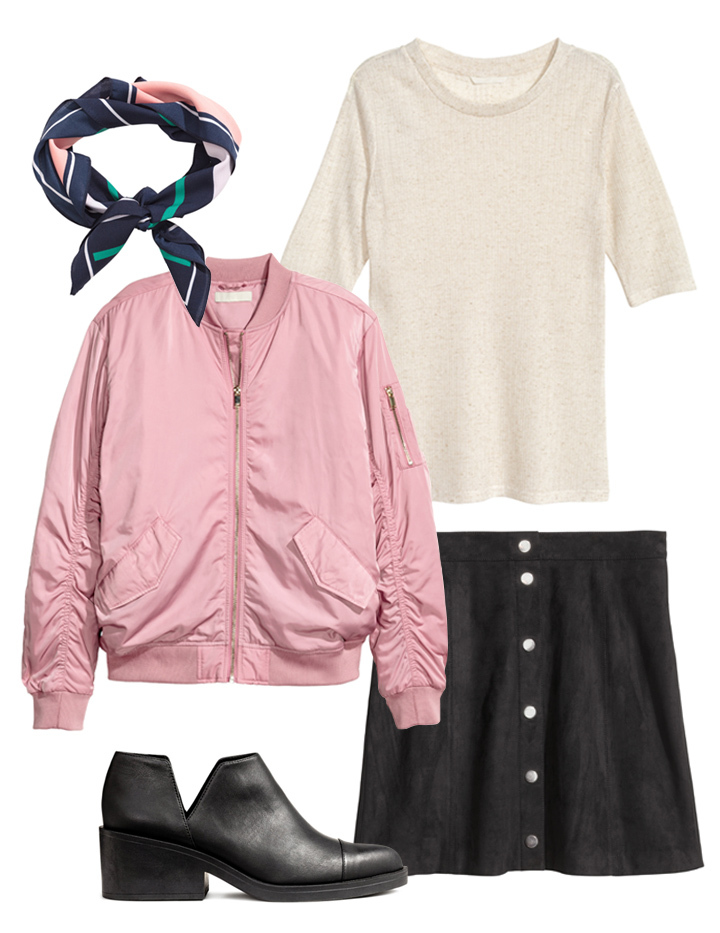 Pilot Jacket from H&M in pink is the perfect pick for this style.
A-line skirt in black has the right length to fulfill your bare legs style desire.
H&M jersey top is a simple blouse with short sleeves to go with any skirt.
Black ankle boots compliment any fall look perfectly.
Small woven scarf has a printed pattern and makes a beautiful accessory for any outing style.