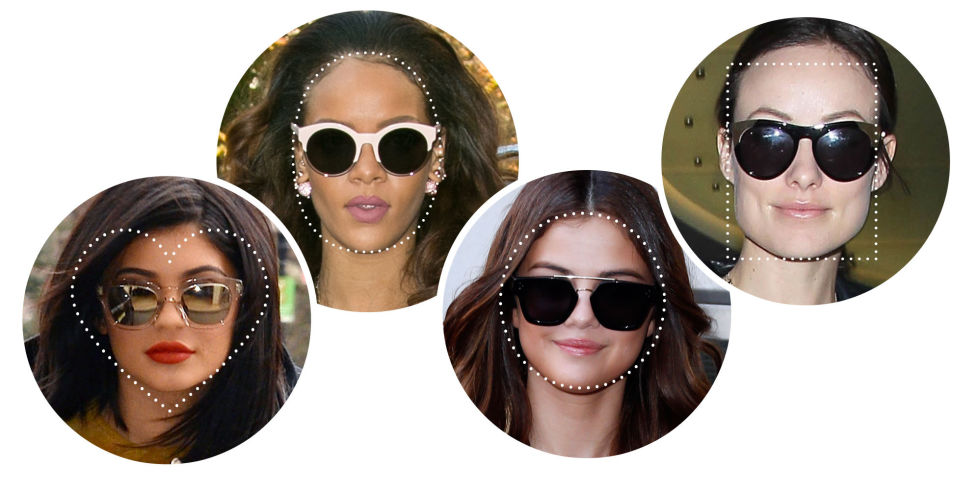 Step one: study one of these celebrities. ​
Round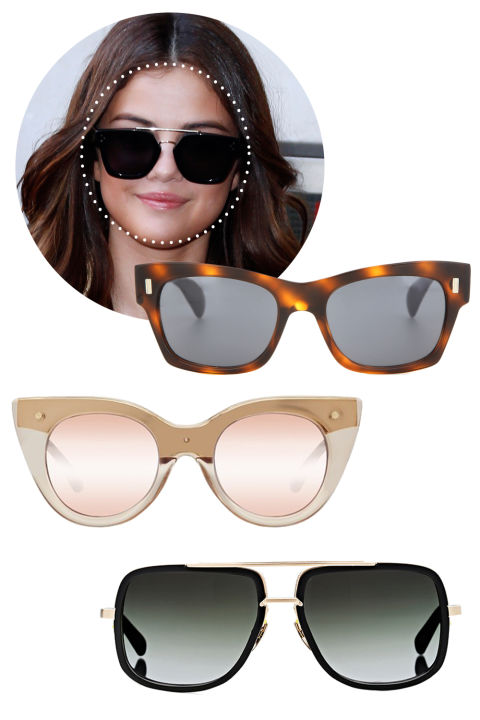 Offset your round features geometric shaped sunglasses. Rectangular frames will help elongate your face, while cat eyes sharpen your soft features. Let Selena Gomez in a pair of square aviators be your guide.
Styles that work: Rectangular, sharp cat eyes
Oliver Peoples x The Row 71 st Street Sunglasses, $450; mytheresa.com
Square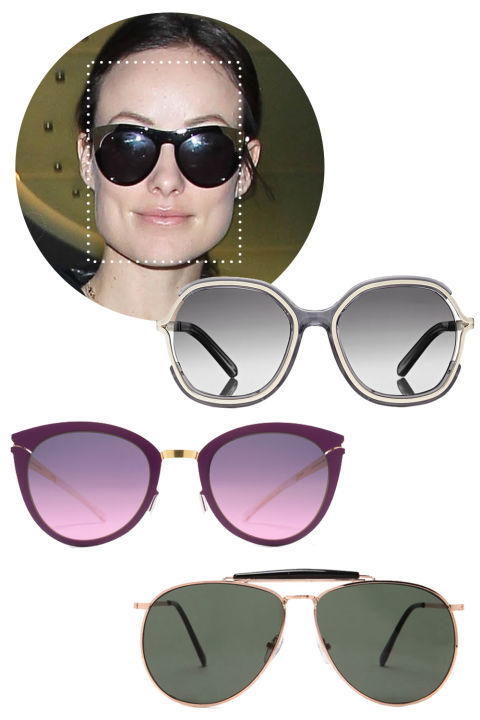 Opposite of gals with round faces, you should offset your sharper features with curvier frames. Olivia Wilde is a great example of a woman who knows her face shape, wearing modern cat eyes with rounded edges that curve downward.
Styles that work: Aviators, butterfly, cat eye

Chloé Jayme Sunglasses, $346; barneys.com
Heart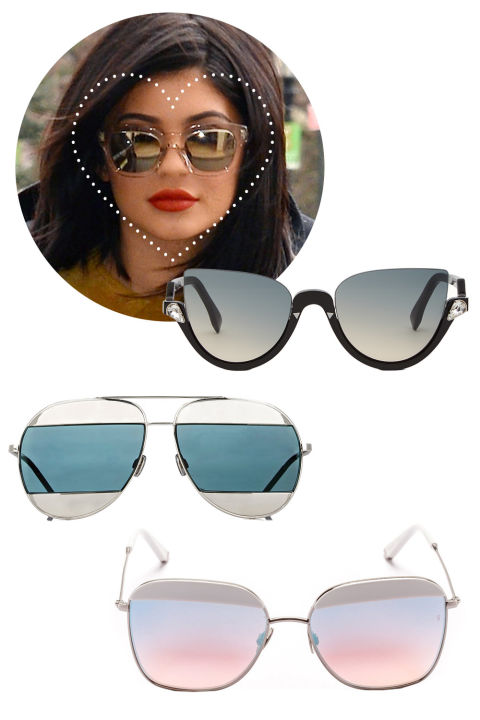 If you have a broad brow and narrow chin similar to Kylie Jenner, try a style with bottom-heavy frames. Shapes that are parallel and extend past the width of your face complement your strong jawline. Aviators are also another great option as the silhouette contrasts your heart-shaped face.
Styles that work: Exaggerated bottoms, rectangular, aviators

Fendi Blink, $505; fendi.com
Oval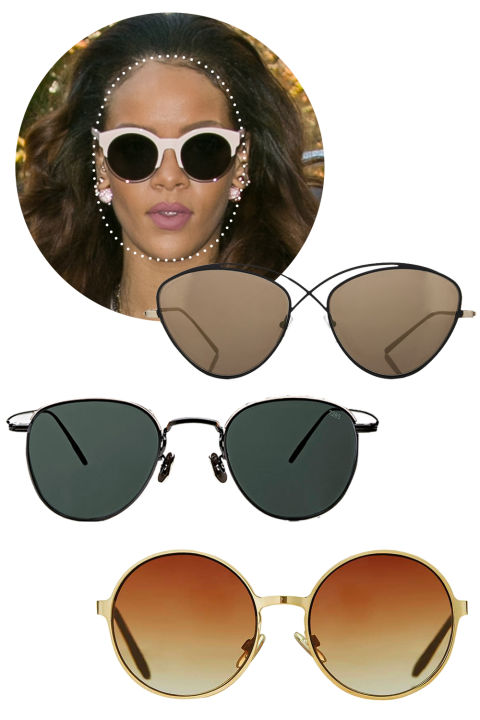 Lucky you! Oval-shaped faces have the most wiggle room when choosing their eyewear. Like Rihanna, you basically get to wear whatever you want. Go with round shapes if you're an Almost Famous- Penny Lane type of gal or edgier shapes if you're more Good Girl Gone Bad.
Styles that work: Circular, rectangular, oversized, round